Hallstatt Hideaway
Adult only. 5 Suites, each one of its own, overviewing Lake Hallstatt and the historic center of Hallstatt. Penthouse and Luxury Suite come with outdoor whirlpool. the superior suite offers open fire and a library. The Deluxe Suite offers a full equiped kitchen, fire place and lake view from the four poster bed. Breakfast is served in the suite.
Member of the National Geographic Travellers Luxury Collection (one of only 180 Hotels worldwide)
Member of Fallstaff Hotels
Member of Livestylehotels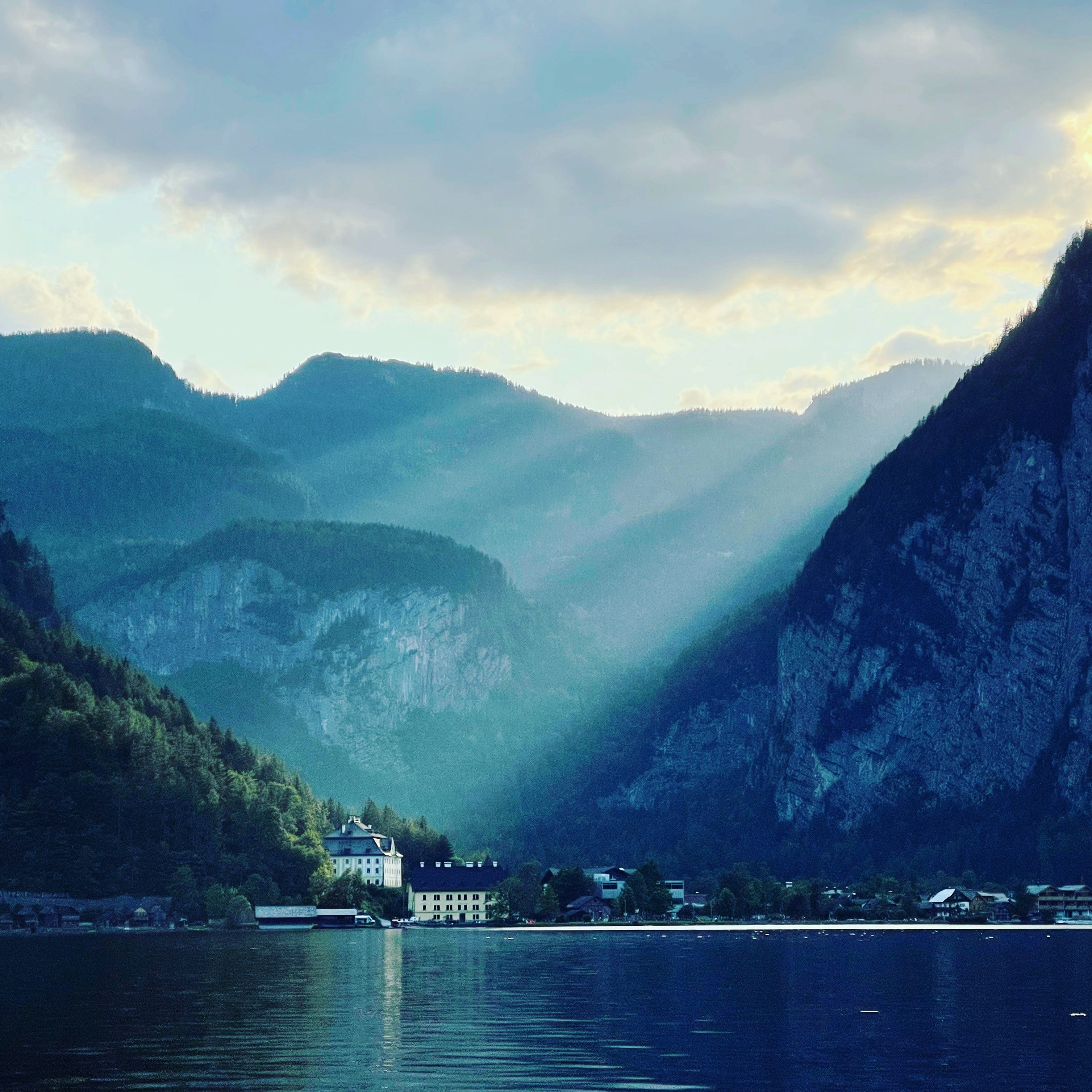 In the historic center of Hallstatt or overviewing Lake Hallstatt?
Hallstatt Hideaway Mountain - Lesehotel
4 Suites, 12 Double, 4 Single - each equiped with latest published books of more then 20 publishers! The vertical library up to the roof invites not only bookworms to read and relax.

Admidst the breathtaking mountainviews of the landscape of the Dachstein Glacier over the Lake Hallstatt the LESEHOTEL offers tranquil surroundings and serenity one is in need to relax in a deep and healthy way. Choose between Forest Bathing while you sleep or this breathtaking view when you wake up!
Breakfast is served all day long as well as snacks and cakes. Dinner can be booked vegan, vegetarian or flexitarian.

Pets are welcomed. No cash and no shoes inside instead.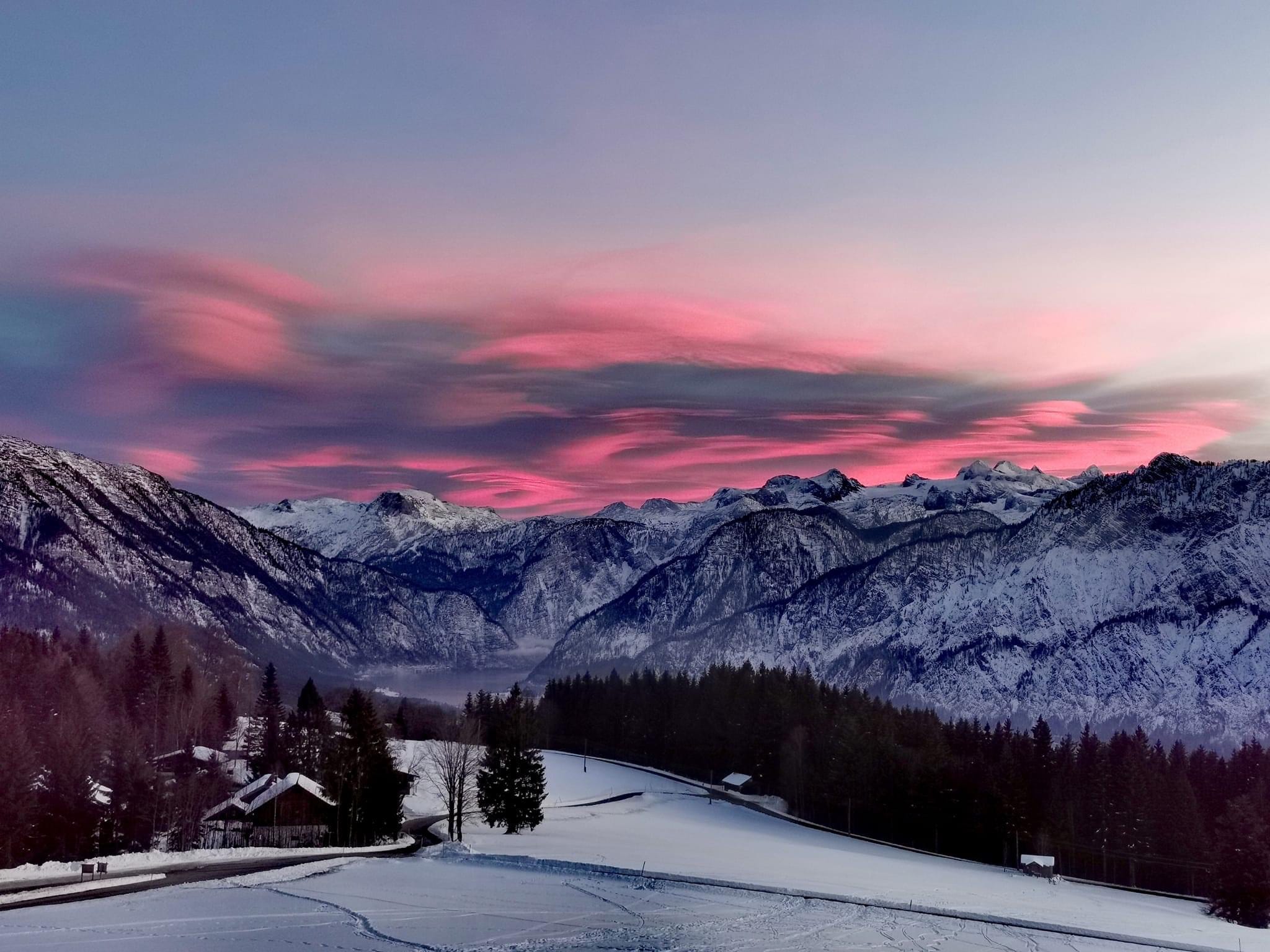 Or you prefer your own apartment?
Glück am See
Be happy close to the Lake ... Two apartmets for 2-4 guests invite to relax and enjoy. Close to the lake and all important points of interest in Hallstatt. Both apartments come with new bathrooms and boxspringbeds with electric mechanism for comfortable reading. Kitchenette to prepare breakfast and one with a living room. Breakfast can be served. Breathtaking: Take your early morning coffee and enjoy the lakeside garden in front of the house. A Yoga board close to the lake side and a float invite to relax.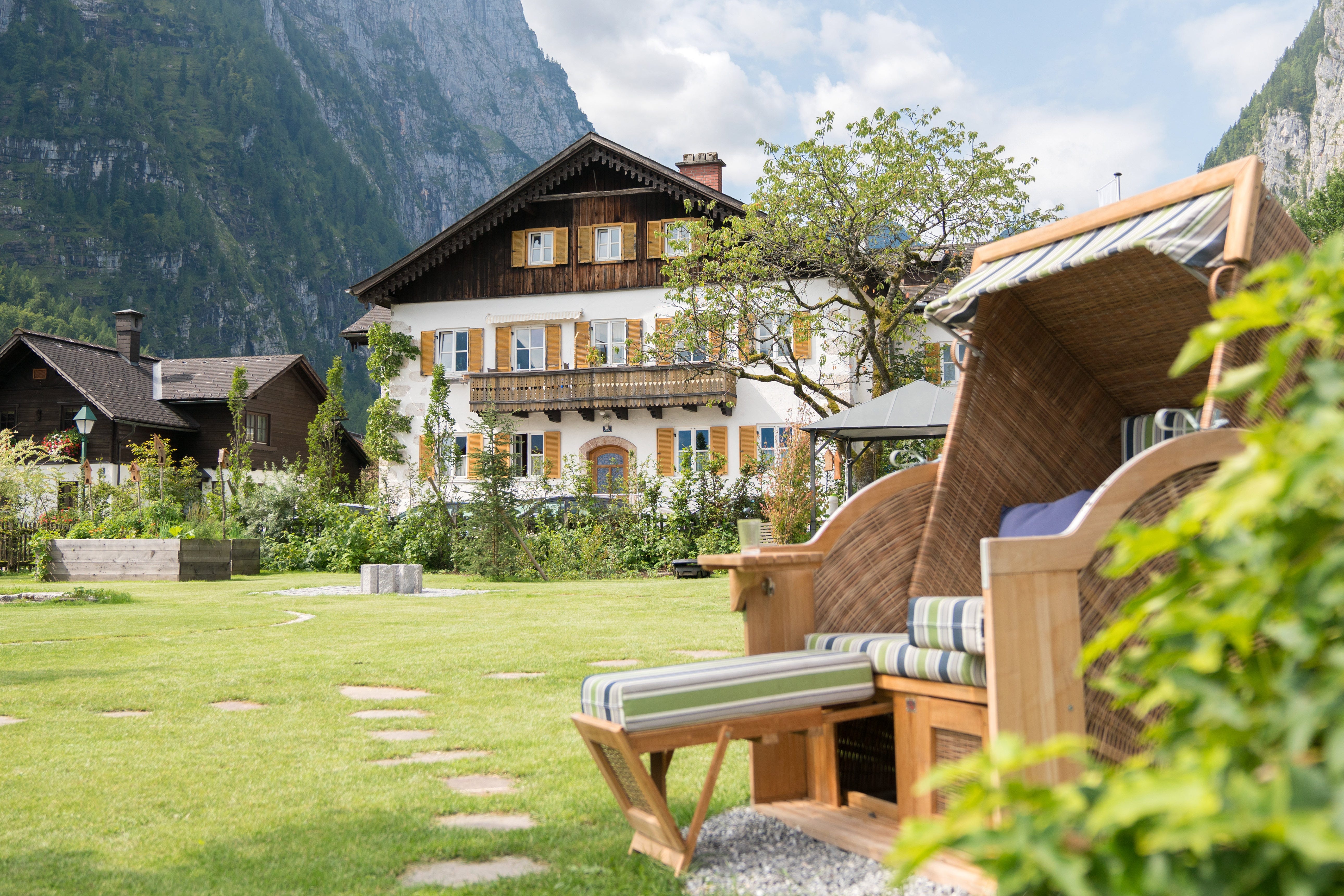 Do you prefer a combination of Lakeview with Apartment and the historical part of Hallstatt
Hallstatt Lakeview Apartments
Three beautiful apartments with different features but all with lakeview for a middle range price special for guests whos stay 1-4 nights at the entrance of Hallstatt. The Maisonette Apartment comes with a typical "Gwandner Gang" - a special kind of balcony under the roof. The studio offers plenty of space and a small balcony. The Seeblick-Apartment offers a direct entrance what doglovers prefer. All apartments are dog friendly and offer a common terrace with lake view.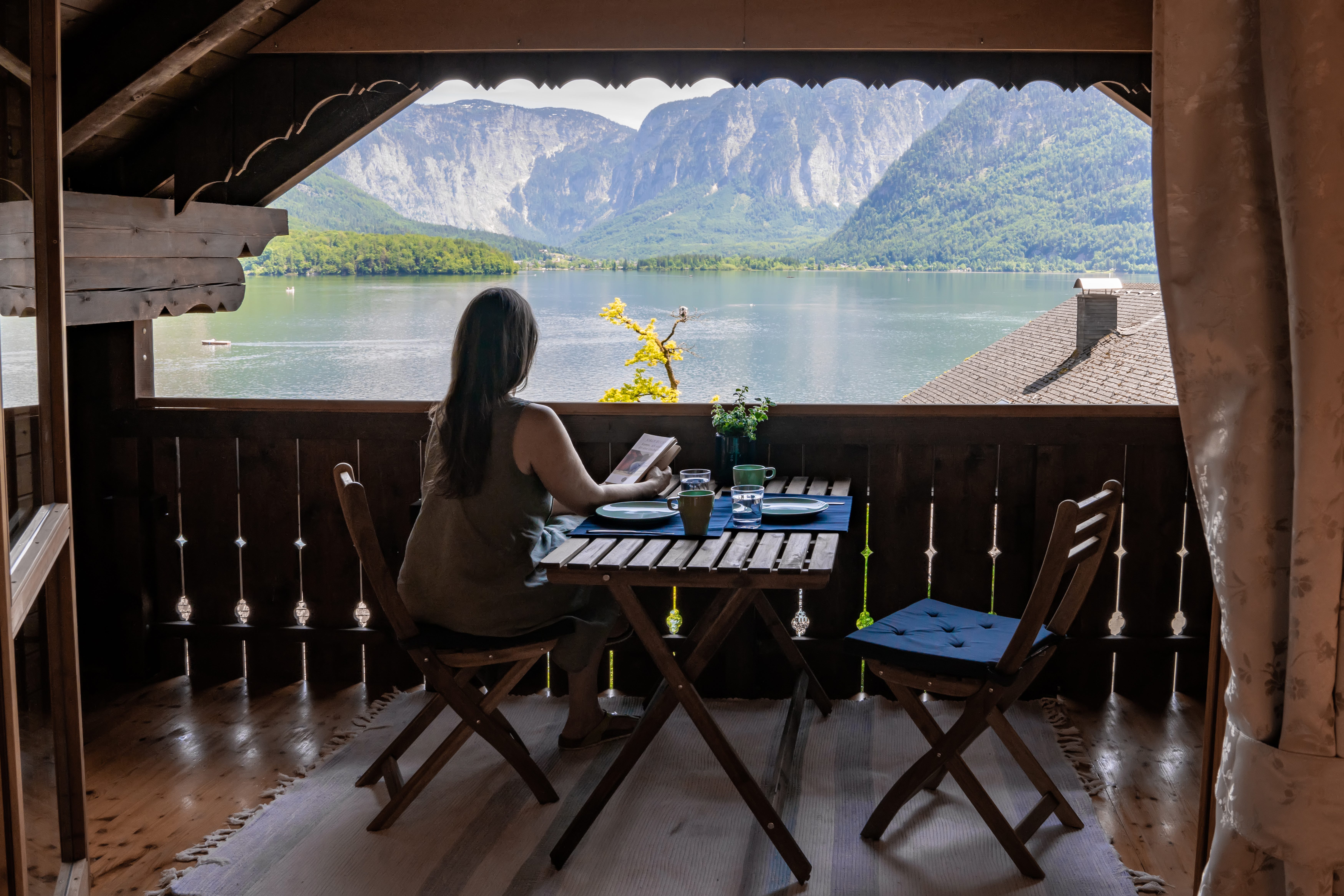 And if you travel with kids or need to park in front of your apartment this is perfect:
And for all our guests we offer the Hallstatt Hideaway Lakeside Garden: